New PGM knife special 30 years !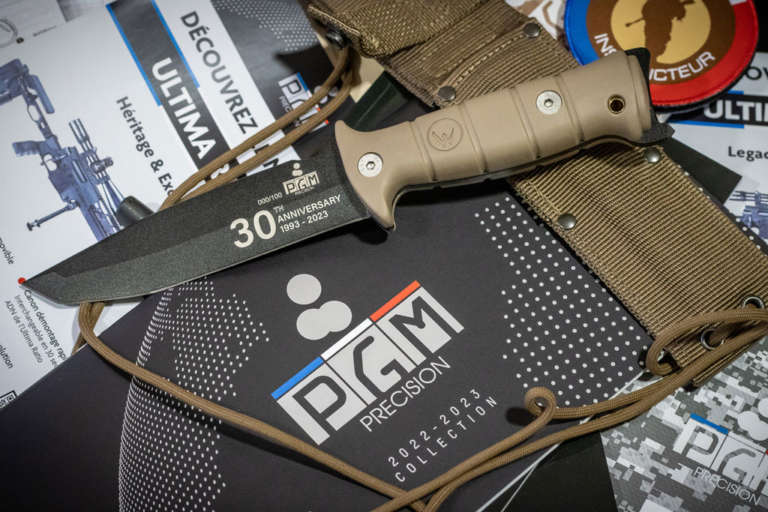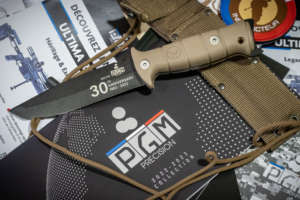 Since 1993, PGM Précision has been designing and manufacturing precision rifles and dedicated accessories in France. In 2023, it will be 30 years that PGM Précision is at the service of the most prestigious operational units in the world and the most demanding sports shooters.
So many years of making French gunmaking know-how shine in more than 50 countries around the world by offering the best in precision shooting and long range shooting.
100 units only

Thus, it is on the occasion of the 30th anniversary of the creation of PGM Précision that we introduce a new commemorative knife.

Manufactured in only 100 units, these knives, made in France, were developed in partnership with Wildsteer.

Indeed, for the 7th time, PGM Précision renews its confidence in the famous French cutlery, whose products are a reflection of the PGM quality.

TORK survival knife

The TORK is the survival knife that won the French Army's call for tenders to equip the aircrew of the Army's Light Aviation in 2021 :

 

– Blade thickness of 4mm.

– Glass breaker, notch for flintlock scraping.

– Holster with sharpening plate and 1.5m of paracord.
Price including French tax for the EU: 160 €
Price outside the EU (exworks) : 133,33 € 
+ shipping costs. 🚚
Available early January 📅
Pre-orders by mail : contact@pgmprecision.com 📩